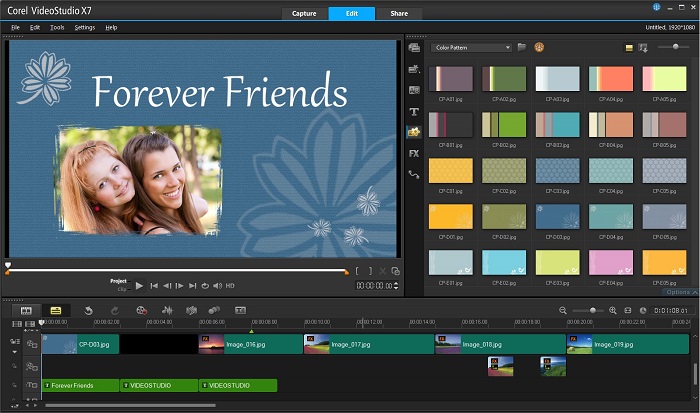 Perfect for the filmmaker who's just starting out, Corel's VideoStudio distills the video-editing workflow into a simple three-step process. Just capture, edit and share your media easily. On top of the simple interface, Corel packed a comprehensive suite of editing tools, including stop-motion and time-lapse, to make this program one of the most powerful around.
You'll need Windows XP or newer with 2GB of RAM and a minimum resolution of 1024 x 768.
Features: Corel's support for a wide variety of multimedia types lets you import files from nearly any device so you can use your smartphone or DSLR without fear of incompatibility. Once you've imported your media, you can merge clips, add transitions, titles and filters. The program also uses Nvidia's graphics technology in addition to its own Smart Proxy engine to offer great processing speeds.
Create fun videos with the stop-motion and time-lapse effects offered in VideoStudio. Drag the corners of shapes to customize animations on your projects. VideoStudio also lets you record what's going on your screen. You can easily share your finished products with friends and family by uploading the files directly to Facebook, YouTube, Flickr or your personal website in just a few clicks.
VideoStudio Pro X7 supports common video formats such as AVI, MPEG, MOV, WMV, AVCHD and even 4K clips, but doesn't work with 3D videos. If you need help, Corel offers a plethora of video tutorials on its website and YouTube channel. But there's not much of a community around the software.